Village fete first aid service in Bedfordshire, Berkshire, Buckinghamshire, Essex, Hertfordshire, Northamptonshire,  London and Middlesex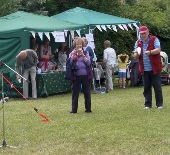 We are often rebooked for the following year's village fete because we understand and embrace the ethos of village and community fetes and fairs as well as school and parish council events.
Community event first aid cover isn't about being there 'just in case', it is about being a reassuring focal point and skills take professional care.
A minor incident such as a sting can spoil a family's experience, quite literally ruin their day but a quick vist to the first aid centre can provide comfort, allowing visitors to continue and enjoy their time at your event.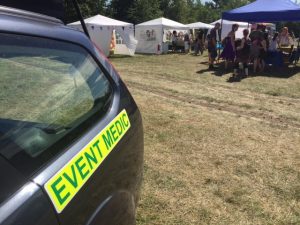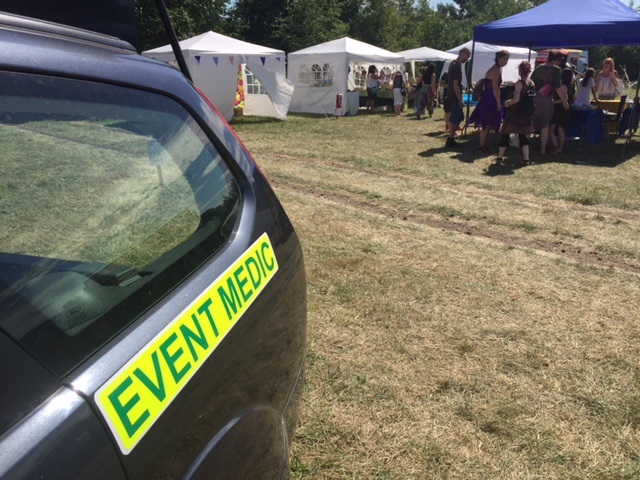 Often a village fete will require just one first aider unless there are certain activities or facilities where alcohol is served or there is a higher risk of injury.
The first aid point could be the response vehicle, a gazebo, tent or indoor room.
The important thing is that visitors know where to go if they need first aid, From experience, many visitors often arrive at the first aid point with pre-existing conditions and may ask for a plaster or other dressing as well as cream or lotion.
If we as first aiders can make their visit is a nice experience and memorable for the right reasons, we have done our job.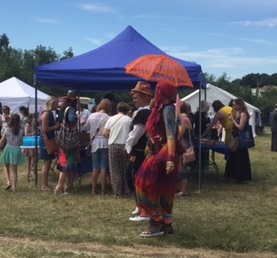 It isn't about plasters and bandages, it is about helping your event be a success because you care about your guests and in the event of a collapse, we can respond and begin treatment, especially where seconds count.
We have received compliments to the organiser from visitors for simply helping with sun protection, an intervention that extended families stay.
Something as simple as providing a discreet area for someone to sit whilst they feel better or change a baby's nappy, a place for a patient to await an ambulance, but the important aspect is we are covering your event and you can rest assured that our smart, polite, professional first aiders won't make a drama out of a minor incident.
If the incident is major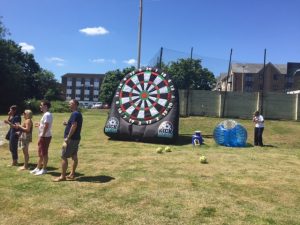 we will calmly and professionally deal with it and arrange for an ambulance whilst continually monitoring and treating the patient.
No matter whether your event is a village fete, community festival or fundraiser, we'll be there for your audience and you.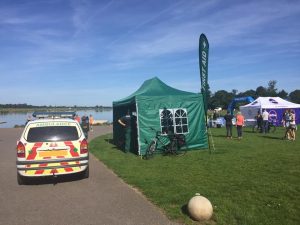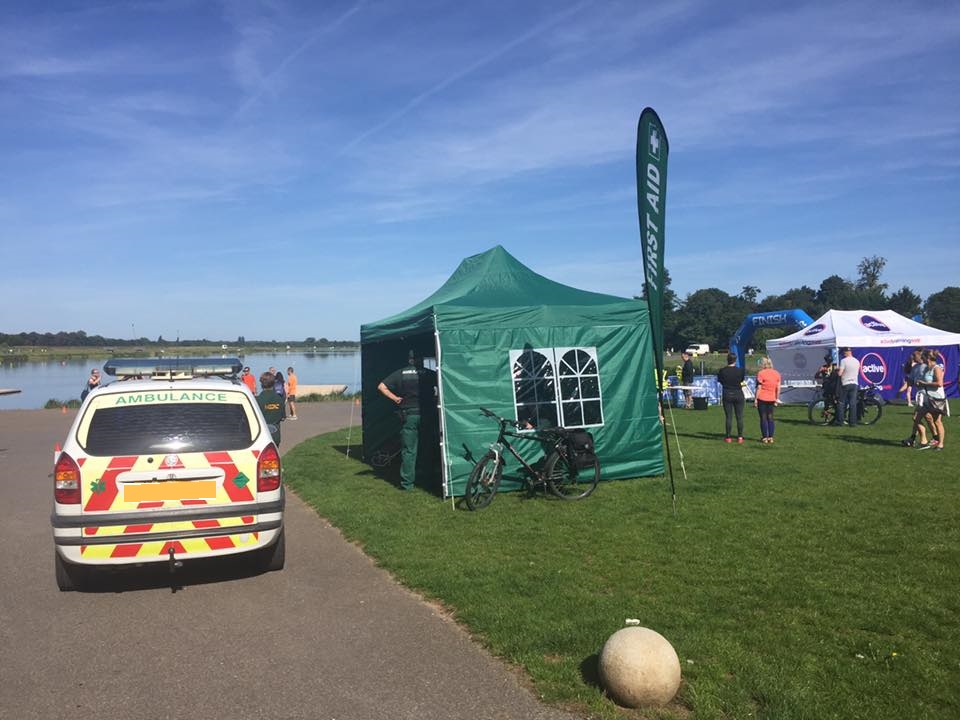 Even though we offer a low-cost event first aid cover, we don't cut corners, we simply don't upsell and don't try to provide you with more first aiders than you genuinely need.
This is why our clients book us for their village fete first aid cover again.
Please call 033333 92223 or email mail@1stAiders.co.uk for a pleasantly surprising low-cost quote.
Save
Save
Save
Save
Save
Save
Save
Save