Concert and Festival first aid cover for cultural gatherings, mela and general music concerts including open air events.
Concert medics supplied appropriate to your event needs, we can help you with a risk assessment and based on the results, suggest the minimal level of first aid cover and if you have already carried out a risk assssment and have an idea what level of first aid cover you require, we promise not to upsell or try to convince you that more medical cover is required when it isn't.

Festival and concert first aid services generally vary from a solo first aider to a team of medics, assets required vary from a tent to assessment vehicle, medical room and emergency ambulance for patient transport to hospital. Paramedics, Doctors and Nurses can also be provided.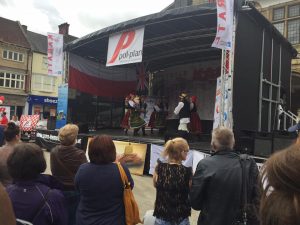 A first aid cover risk assessment looks at the projected number of guests,  like the number of people in a queue over a period of time, age groups of people, alcohol served or allowed on site, opening and closing times, activities and events, type of concert, mela, festival etc.
This first aid cover risk assessment will provide a scoring system and the score will suggest the minimum first aid cover for a concert.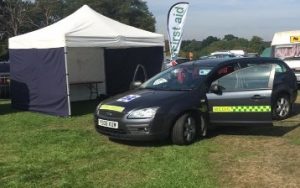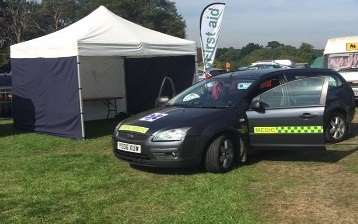 Call us on 01727 825 999 for a chat about your forthcoming event and we'll provide a lost cost for a highly professional first aid cover.