Village fetes, fairs, galas and so many community events attract crowds. First aid tents are often the 'go-to' place for comfort and treatment. Often we use our response vehicle as our first aid base, it is visual and easy to find.
We provide first aid cover for community events, whether it is a traditional bonfire fireworks display, Easter Gala and Parade, Church Fete, School Fete, we can cover it.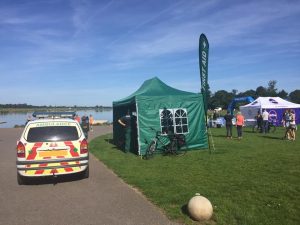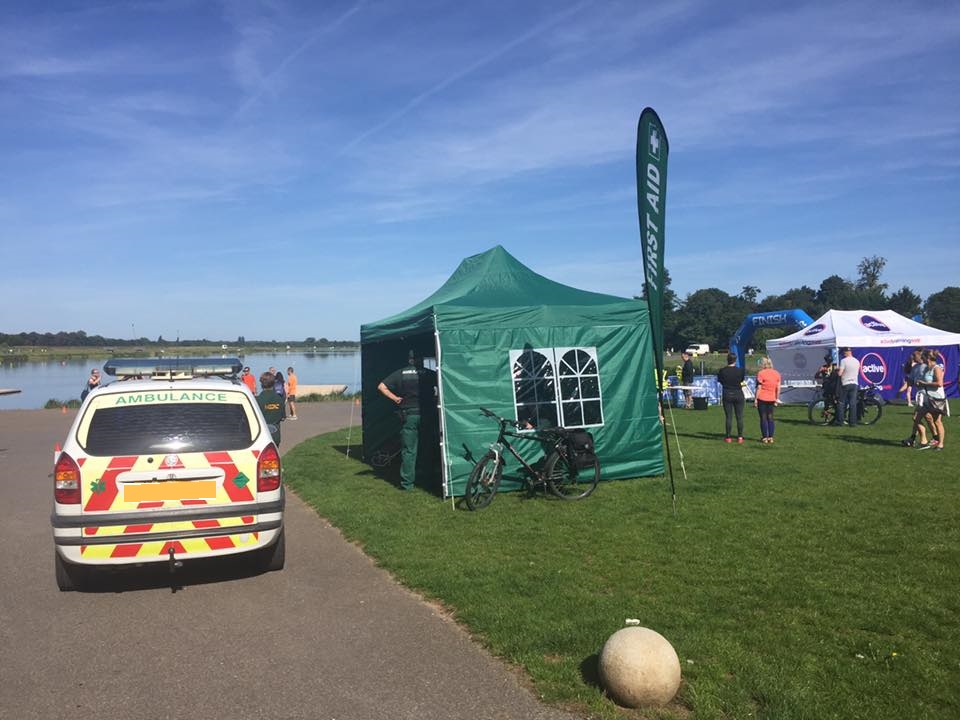 More often than not, you don't need expensive first aid cover, but you do need good value first aid cover and that is where we come in.
Our community event medics will slot perfectly into your event, like we belong, and provide the warm, friendly first aid that can make your event memorable for the right reasons.
Even minor incidents like wasp stings, trips and falls can ruin a nice day out but we can be there to render comfort and support.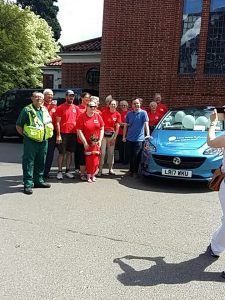 Recently we provided first aid cover for a Fete in Knebworth 'Save Our Station Pub'.
A fantastic community event, geared towards raising funds, in no small way. to stop the pub from being demolished for commercial development.
Our response vehicle was positioned in full view so everyone knew where to come, we could see the event and spot anything that might need first aid intervention but we were sufficiently away from the many busy stalls and attractions.
The car pictured on the left isn't our first aid response vehicle but a 'guess the number of balloons' attraction. Our response vehicles are either fully marked up ambulance livery with blue lights or lower profile cars with or without hiviz reflective markings.
We can also provide full NHS type specification ambulances either static for onsite use only or for patient transport to hospital. the latter would be CQC (Care Quality Commission) registered ambulances.