Super low cost event first aid cover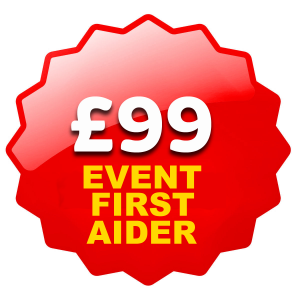 Low price doesn't mean low quality. We have taken the bells and whistles away, removed the things you don't need and come back to quality basics.
When you only need a first aider,but a professional fully qualified first aider – this is the package for you.
If you have a low risk event such as a family fun day or village fete, this is perfect.
Up to five hours first aid cover, a single qualified person with a first aid kit to cover the usual incidents such as bites and stings, trips and falls, grazes and minor cuts, nothing dramatic but if there is a need for CPR due to cardiac arrest, you will be covered.
If there are any unlikely incidents that your event first aider needs medical assistant they will summon help.
The real beauty with our £99 deal is, you can plan it into your bedget, no nasty surprises and you have an easy to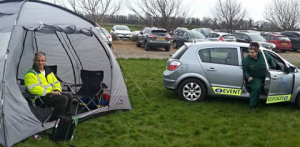 understand baseline to work with.
If you feel a first aid tent is required, you can either supply one or provide shared cover, but for a small extra cost we can provide a first aid tent, this of course affords privacy for guests.
You might want to upgrade and have an additional first aider, you know where you are with our £99.00 package.
At the moment we have restricted this deal to in and around St.Albans but please feel free to contact us on 033333 92223 as we may have available first aiders near you.