Team building, corporate event activities, the firm's family fun day; we've got it covered for first aid, whatever you call it.
Let's face it, that slip, trip or minor injury could easily result in lost days due to sickness because of an accident. Plus, putting aside the economics, staff welfare is important and their health and safety is paramount.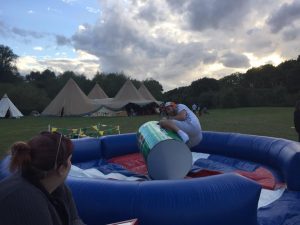 We provide low cost first aid cover for corporate events, we'll be there to look after your staff in any way you prefer, from a single first aider to a team of medics, you choose, we'll support you.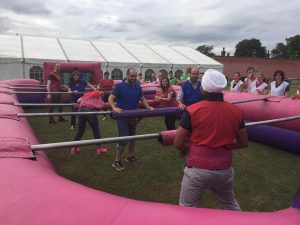 1stAiders have covered corporate events such as human table football and 'Its a knockout' type of events.
If required we will arrive in a response vehicle, stocked with a quick grab back to get on scene, assess and treat whilst a more extensive kit is available in the vehicle along with oxygen cylinder and defibrillator for more serious incidents
It isn't all about slips, trips and bruises, so we carry minor medications, potions and lotions for bites, stings, burns and scolds too.
A minimum level of first aid wouldn't carry medical gases and AED but will certainly have more than adequate equipment and disposables.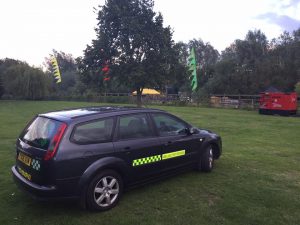 You might not need an ambulance with all its 'twos and blues', stretcher and major incident kit, but a small plain response car is just right.
Enough for people to see it as a first aid post and a place to drop by for anything that concerns them…medically speaking, but not too dramatic.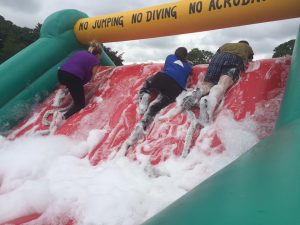 There are many activities where the medic would prefer to be close by, sometimes this is due to the nature of the activity or it may be the competitive spirit is kicking in and people want to win at all costs!
We want your corporate event to be a success and be remembered for the right reasons and a minor cut, sting or bite, slip or trip can spoil the experience, so we will be there to make your those incidents are covered, cared for and suffient to allow people to stay and enjoy their event.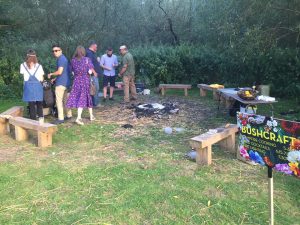 Where there is fire, there is a risk of burns and scolds, from camp fires, BBQs to fire-eaters.
Once we are aware of any elements where there is fire, we'll ensure we have your people covered for first aid should there be an accident.
Corporate events and team building events vary vastly, so the first st aid requirements also vary.
We want to look after you and your guests, please call us on 01727 825 999 or email mail@1stAiders.co.uk.
Save
Save
Save