Covering Milton Keynes,cenral MK, Newport Pagnell, Bletchley, Buckingham, Toddington, Leighton Buzzard…in fact, all the areas surrounding Milton Keynes. Even into Northamptonshire.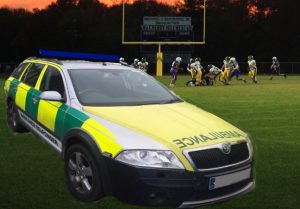 We provide first aid cover for any type of event, sporting, carnival, festival, activity, church and village fetes.
We pride ourselves in never over-selling, if you only need one first aider, we will never try to persuade you otherwise. We'll ensure you understand the limits of one person based on your event and most passive fetes are quite suited to just one medic, you might want to add a tent or provide facilities, but we'll duscuss this with you.
If it is an activity event or indeed one that attracts a large number, you will want more than one first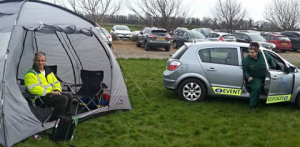 aider. You may require an ambulance to transport patients to hospital if the venue is right in the sticks, far away from civilisation and prone to slow ambulance response times. We can prove a CQC (Quality Care Commission) Ambulance fully kitted out and your choice of medical personnel from first aiders to paramedics, Doctors and Nurses.
We want to ensure your event is remembered for the right reasons, please call Peter on 033333 92223 or email mail@1stAiders.co.uk to discuss your next event.
Save
Save