Charity fundraising events are great fun but the right first aid cover is important.
Amongst the enthusiasm, excitement and often mayhem, participants can stretch themselves to their physical limit. Activities and props can be slippery, soggy, muddy and even wild!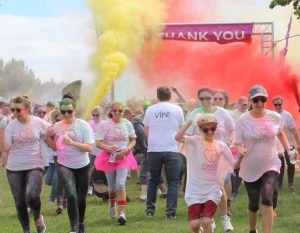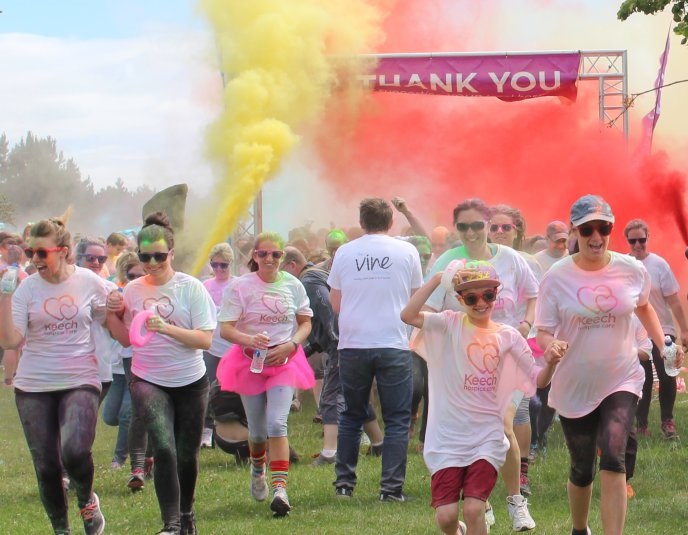 More often than not, accidents are minor and we can be there as your charity event first aiders to care for any injuries, minor or major.
We can be there with our kit and experience to deal with slips and trips, bites and stings, even harm from the rare sunshine.
In the event of major incidents such as fractures, collapse, even stroke and heart attack, we'll treat and care, prepare for the ambulance but as much as we have the skills to deal with these incidents, we would rather have nothing to do, medical wise.
The main thing is we can be there as first aid cover for your charity fundraising event.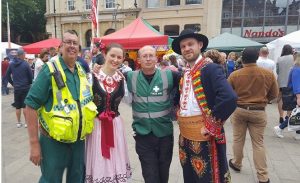 Whether you need a solo first aider, a first responder with a response vehicle or a medical team based at a central point or various locations, an ambulance or simple gazebo, we can provide exactly what you need.
One of the great things about 1stAiders is that we supply what you need and we never try to upsell services and manpower.
We genuinely appreciate that the event is about fundraising and promotion, as much as you need first aid services you don't need to pay a ransom.
It is important that sponsors, participants, audience, supporters and staff are safe and enjoy the event. If something does happen we can be there to help.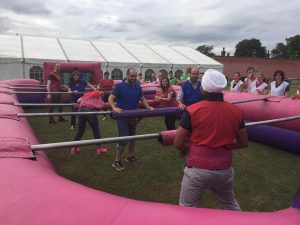 We are proud that organisations ask us to provide first aid services on their next event and we become part of their success.
Feedback from organisers tells us of comments from participants that they were so pleased that we were there to spray suncare treatment and refresh them.
Just changing a plaster from a pre-existing wound or treating a new blister makes all the difference.
As much as these are fun days we take a serious stance with chest pains and collapse etc, and rapid intervention is priceless.
If you would like to discuss your next event first aid services, please call us on 033333 92223 or email mail@1stAiders.co.uk